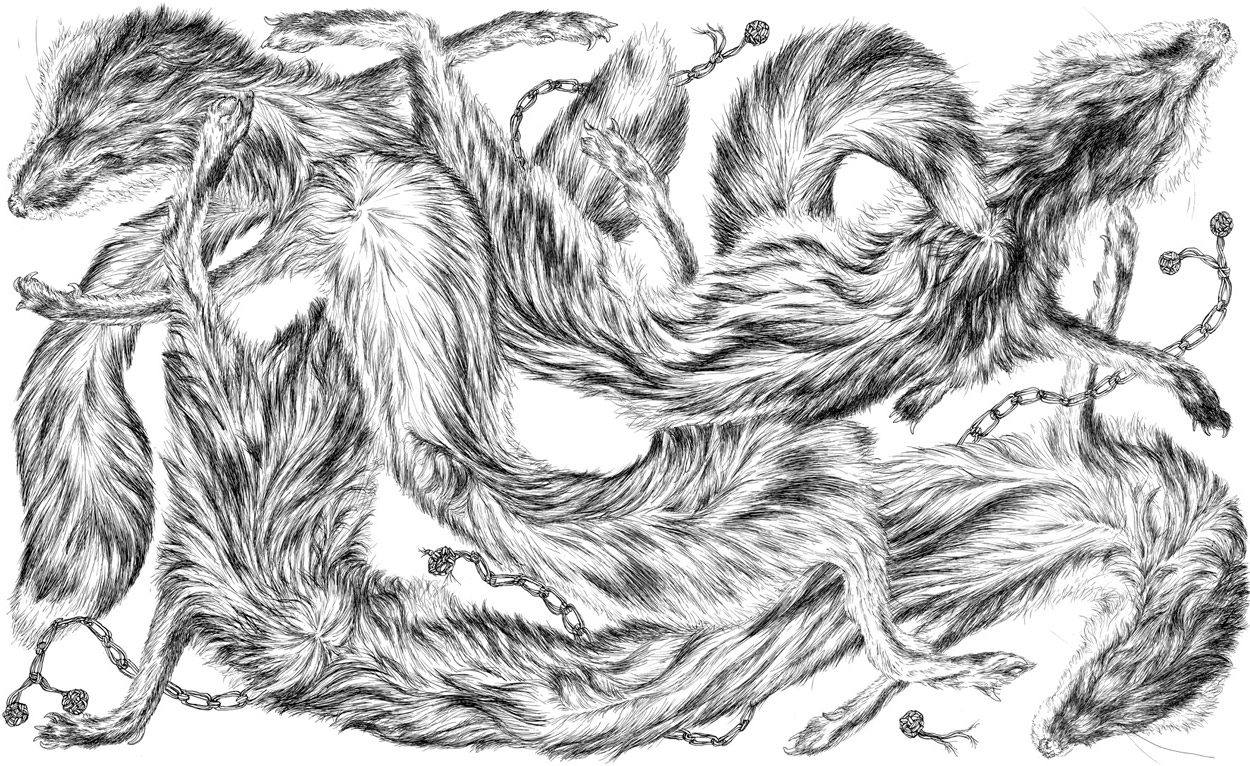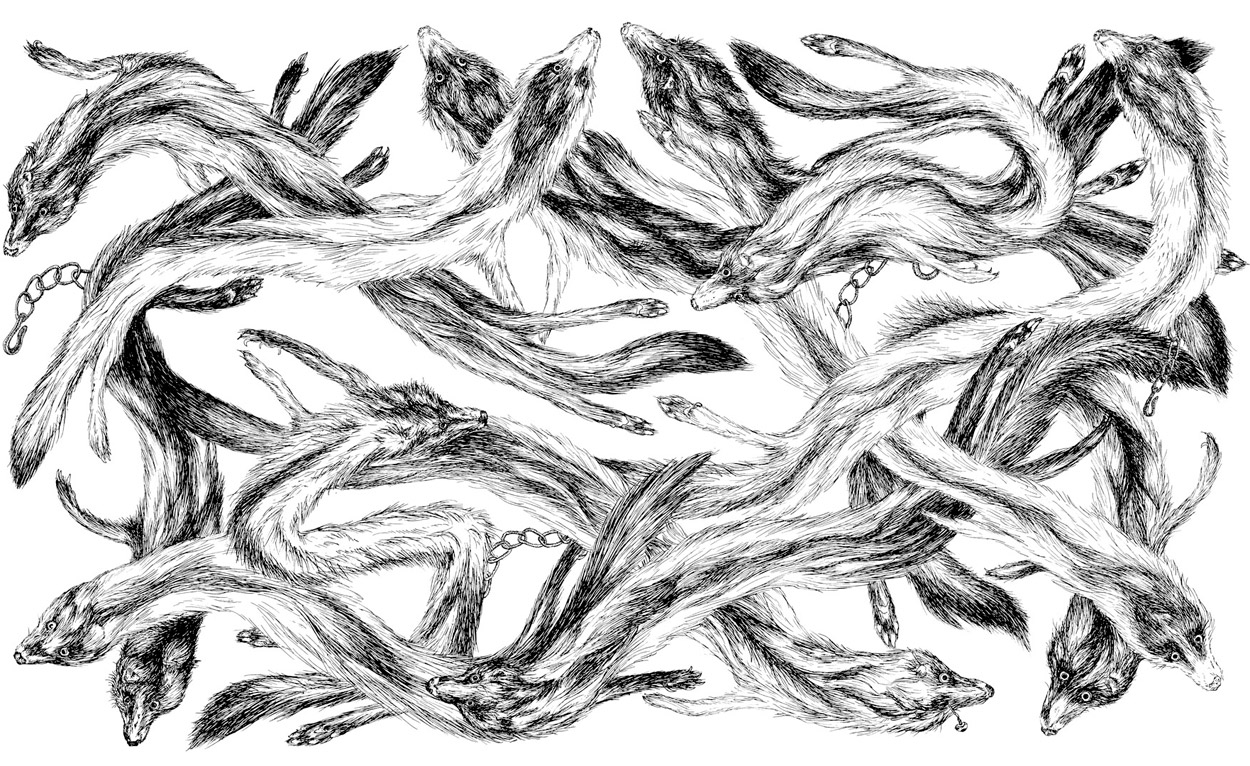 FOXES, MINKS
Two pen and ink drawings of fox fur stoles or mink fur stoles, which have traditionally been worn as accessories and status symbols by elegant and affluent women.
I am fascinated and intrigued by this enduring fashion – wearing a mummified dead animal skin complete with paws, dried nose and empty wrinkly eye sockets or glass eyes is somewhat bizarre. Alive, the same animal would most probably be considered 'vermin' and met with disgust or fear by the majority of the wearers. The act of wearing an entire animal makes a very different statement from using the fur as a precious material only, removed from the identity of the creature.
Wearing fur stoles as 'trophies' and status symbols is probably something we have been doing for thousands and thousands of years – I was asking myself if it is nowadays just a weird primal remains of our earliest aspirational moves? The fact is that fur stoles have somewhat survived our contemporary contempt for non-domestic furry creatures.
Another interesting angle is that whole animal furs have also been worn for shamanic practice, using the identity of the animal to interact with the spirit world or as a protection totem.
In hunter-gatherer societies wearing fur was the obvious thing to do, but nowadays it is in my opinion unethical to wear a product an animal has specifically been killed for, or worse – bred and raised in horrific conditions and then killed. The fur print is a signature item in my fashion line, I love the visual texture of fur and it forms part of our fashion history.